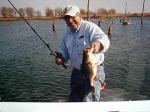 Joe Due (1948-2023)
Founder

Joe founded Joe Due Blades & Equipment in January 1999 after US Filter bought out Sawtec.  With only a few products, a whole lot of ambition and "real world" experience, Joe ventured on his own. Joe's free time was spent with friends and family and usually revolved around fishing or the business.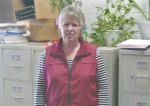 Donna W.
Administrator not wife
Email: info@joedue.com
Donna is a long time friend of Joe. She has been with Joe Due Blades & Equipment since day one. Although difficult, she tries to keep the rest of us organized. She has one son, one daughter with her wonderful husband Ron and 3 grandchildren. In her spare time, she enjoys shopping and spending time with her grandchildren.
Ben Due
AR/AP/HR
Email: info@joedue.com
Ben is Joe's oldest son. He graduated the University of Wisconsin-Stevens Point in 1999 with a degree in Watershed Management. At that time, he helped Joe out part time. That part time job has turned into a full time position at Joe Due Blades & Equipment, taking care of everything Joe doesn't want to do.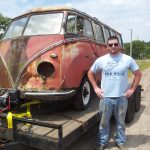 Bradley Due
Laborer
Email: info@joedue.com
His business roles are designing and assembling new and existing products and also tries to create marketing materials.